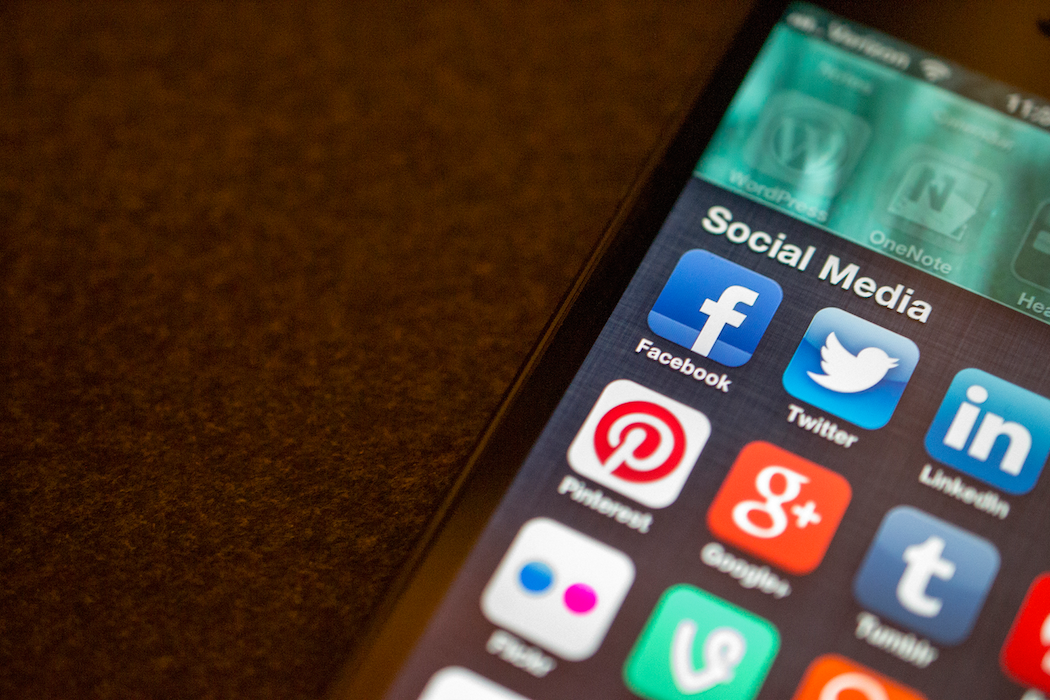 If you are over 40, social media might seem like a minefield. The news is filled with social media gaffes and blunders. If it's not gaffes and blunders, you hear about the latest controversies sparked by celebrities and politicians. Behind all of that, though, is a remarkable opportunity to grow your business — one that shouldn't be ignored.
While new social media platforms are popping up every single day, for this article, we'll talk about the top eight, and each of those eight are distinct and should be used very differently. Not only do the main social media platforms have varying and specific purposes, they have very different demographics, and to ignore that could mean wasting a lot of time and even money.
Before venturing into social media, determine your goals. Are you looking to grow your business or stay in touch with existing clients? Do you want reviews, or perhaps you just want to show your expertise. Your goals will determine how much you post and what you post to what platforms.
Facebook
In many ways, Facebook is the Grandmommy of all social media platforms. It's not the oldest, but it's perhaps the best known. Its users span the generations, although young people have begun an exodus. Still, Facebook's 1.5 billion daily users are spread out over a large age range. They do skew female more than male.
Unless you advertise, Facebook is arguably best for maintaining relationships, since your content will target your existing followers.
You should post on your Facebook business page a couple of times a day. Aim for sharable content that might go beyond your followers. While you absolutely want to share things related to your business, like pictures or blog posts, you should also share links that appeal to your customers. For example, if you run a furniture store, post links about design trends. Whatever you share, make sure the headline and featured picture are compelling.
Facebook is growing as a review site. Watch your Facebook page like a hawk and answer any questions or reviews within the same day.
Twitter
Thanks to our President, Twitter now has the reputation of being the epicenter for political spats and quick one-liners. While that is true, it's also younger and more male-oriented than Facebook and it's a great place to cultivate relationships and to prove your expertise.
Twitter is fast-paced, so tweet often throughout the day. Draw relevant followers by following social media influencers in your industry.
Despite the fact that Twitter moves very quickly, its reach is generally higher than Facebook's, often twice as high. Use Twitter to help build your business.
LinkedIn
Most social media platforms are geared toward B2C companies, but LinkedIn is best for B2B, although both can benefit. You should post a few times a week, but LinkedIn is more about who you know than what you post. If you are a Realtor, for example, you should connect with mortgage brokers in your area. All of your social media efforts should reflect your expertise, but LinkedIn perhaps more than all.
Instagram
Instagram's demographic is young, and its visual format makes it a good platform for those in design, fashion, restaurants and any industry that appeals to aesthetics. Post a couple of times a day and build a following.
Google Plus
As a social media platform, Google Plus is a bit of a dud, but that doesn't mean it's not critical to your business. Google Plus is an integral part of your SEO strategy. Keep the posts relevant, original and highly professional. It's a perfect place to post your optimized blog posts. It's not a great place to post others' content. Google Plus and Yelp reviews will appear at the top of any Google search, so you should always reply and keep engaged.
YouTube
Of all the social media platforms, YouTube is by far the most time-intensive. To build an effective YouTube channel, you want to stick to original videos, ideally less than two minutes long. Look at YouTube videos as a way to share your expertise. It's also a great way to build content to share on other platforms. While engagement is critical on social media, you might want to make a exception of YouTube. YouTube comment sections are notorious troll havens. Opt for turning comments off.
Pinterest
Like Instagram, Pinterest is a visual, photo-oriented platform. Unlike Instagram, Pinterest's demographic is a bit older and female. Pinterest is good for those in design, travel, the food industry, etc. Post frequently. Pinterest is ideal for nurturing existing relationships.
Yelp
Yelp may not fit some people's definitions of social media, but if you are in a B2C business, you will have a Yelp account whether you want one or not. Take control of your Yelp account by posting a lot of pictures and with inviting business descriptions. Keep control of your Yelp account by answering every review, whether positive or negative. Note: while you should always encourage reviews, Yelp has strict rules against specifically soliciting Yelp reviews.
Featured image via Jason Howie/Flickr.