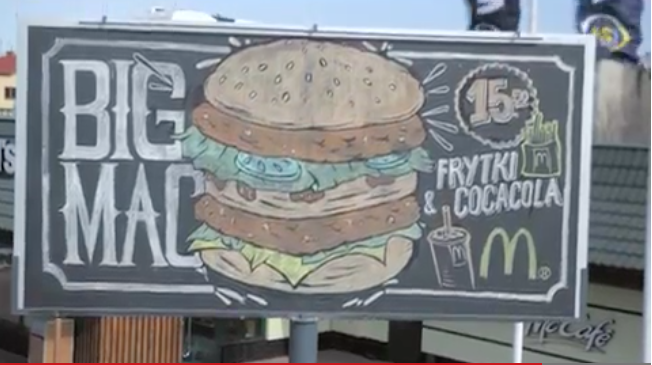 While the quality and nutritional value of McDonald's food is under constant scrutiny, McDonalds as a marketing mecca is indisputable. Their advertising budget alone is estimated to run about $2 billion a year. They are often criticized for the fact that much of that budget is geared toward children – and it is, but without cooperative parents, marketing to children is a waste of money.
For that reason, McDonalds is attempting to rebrand itself – somewhat. It's trying to represent itself as a place for fresh and even healthy food and since "fresh and healthy" often harkens back to days when life was simpler – when people grew their own food – McDonalds is taking a decidedly low-tech approach with a very modern and high-tech twist.
Nationally, McDonalds started a TV advertising campaign which featured farmers who grew McDonalds' food. The back-to-the-earth advertising campaign was followed by YouTube videos and a Twitter campaign with the hashtag, #MeetTheFarmers. The Twitter campaign turned sour once McDonalds moved the conversation to #McDStories where people started tweeting their own opinions about McDonalds, but still, it was an attempt at old meets new. Whether it was a net gain or a net loss is still up for debate, although I suspect that Twitter might not have had the negative effect some might imagine.
McDonalds, according to Neil Gordon, their Chief Marketing Officer, can either change their food or change the way their food is perceived. The problem with changing their food is that a whole lot of people love their food.
One McDonalds in Poland is taking a unique approach to changing their perception. Inspired by local restaurants who have chalk menu boards, McDonalds took that idea and turned it into a billboard – one which is designed and changed twice a day from a famous graffiti artist. From AdWeek:
"If the crowds seem larger than usual at a certain McDonald's in Warsaw, Poland, chalk it up to the menu. We're talking about a billboard-sized menu, hand-drawn in multicolored chalk twice daily by graffiti artist Stefan Szwed-Stronzynski as part of a campaign cooked up by the local office of DDB, art studio Good Looking and Krewcy Krawcy Productions. The goal, per the creative team, is to capture "the freshness of McDonald's food" and the breadth of its offerings in a highly flexible way. I'd say they've succeeded, but no matter what this McD's is serving, the menu itself is the special of the day."
Of course, a billboard, no matter how hip and creative, won't ever have a mass audience, so they made a commercial. Here's the video:
While the video hasn't yet gone viral, you can be sure that with Americans looking for ways they can feel good about spending their money, we'll be seeing more personal, old school messages being taken to a very modern place.